To get started, click the blue button and find your name under Classmate Profiles. Then create your login and update your profile information. If your name is missing from the list, please send us a note HERE and we will add you as quickly as possible with our apologies. We hope everyone enjoys reconnecting with classmates both near and far!


The New New Trier:


And the interior HERE
New
Trier
'83 - 30 Year
Reunion
!
To hear the bands, click

HERE
Click on the Pom Girls to see more photos!
Apparently we have a Fight Song:
we're the green, blue & gray,
we are faithful and brave,
Join in cheers for our team, making his-tor-y!
Loyal fans of New Trier, we will al-ways be!
In all that we do,
we are faithful and true,
singing rah rah for old New Trier!
New Trier Hockey Club
NT Green State Champions 2013, 2011, 2009, 2005, 2002, 2001, 2000, 1999, 1998, 1994, 1983
New Trier Green National Champions 2011, 2010
New Trier JV Illinois State Champions 2010, 2000
New Trier East Illinois State Champions 1981
New Trier West Illinois State Champions 1977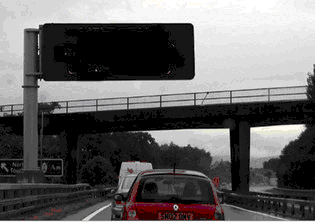 "Winnetka High School Girl" October 16, 1950.
Times have changed.
USDA Rolls Out New School Brunch Program For Wealthier School Districts
WASHINGTON—Declaring that every affluent child in America has the right to a well-balanced brunch, the U.S. Department of Agriculture announced the launch of a $40 million school brunch program aimed at distributing brioche french toast and smoked salmon to the nation's richest school districts. "We found that 70 percent of students in wealthy communities were not receiving their recommended allowance of eggs Benedict and fresh-squeezed orange juice," Agriculture Secretary Tom Vilsack told reporters Friday. "Quite simply, we believe all children of privilege deserve a proper, well-composed brunch plate with complimentary jalapeno cornbread mini muffins and honey butter on the side. With this new program, we can finally begin to offer the superior culinary experience that until now has been sorely missing in school cafeterias from Greenwich, CT to Winnetka, IL to Palo Alto, CA." Department officials said that if its brunch program proves successful, they remain open to the possibility of spending an additional $80 million annually to add live jazz music.
Still the best gyro. Anywhere. Ever.
Aug. 3, 1931
Elder Lane Beach in Winnetka
Aug. 29, 1969
The tower of New Trier High School in Winnetka is razed
HOMEPAGE HITS SO FAR - 62,692